Please take a minute to read my testimonials and then contact me to get started!
Over the years, I have had the privilege of working with many inspiring and motivated individuals. Here are a few of their stories.
"I was always a skinny kid growing up. Even when I got older, I still felt like that same skinny kid I was is high school. I always had a lot going for me in other ways, but inside, I lacked real confidence. One of my friends had been doing personal training with Chris Keith and told me how much he liked the results he got. I decided to give it a try. Since then, I have had amazing results. I dropped almost 20% off my body fat and am now in amazing shape. For the first time in my life I get attention for my body! Sometimes I still can't believe it." – Richard B.
"I LOVE my personal training sessions with Chris Keith! He has really helped me to get back on track with an active and all around healthy lifestyle. I have been working with him for a 5 months and have already lost 32 pounds. I love the fact that he holds you accountable for keeping on top of workouts and eating habits. Past trainers I have had haven't done this and I wasn't as successful with them. I would definitely recommend him to anyone looking for personal training in San Diego." – Amanda R.
"Personal Training with Chris Keith has been the best decision I've ever made. I've lost 30 lbs and I've regained my athletic ability on the soccer field and improved my speed and endurance in triathlons. The workouts are intense and Chris is tough, but it's nothing to cry about. If you are serious about getting in shape, Chris Keith is the best personal trainer." – Roberto B.
"One word describes Chris Keith, STUD!! Chris really helped kick my butt into gear and motivated me to be more active in my life. Thank You Chris!!" – Maria M.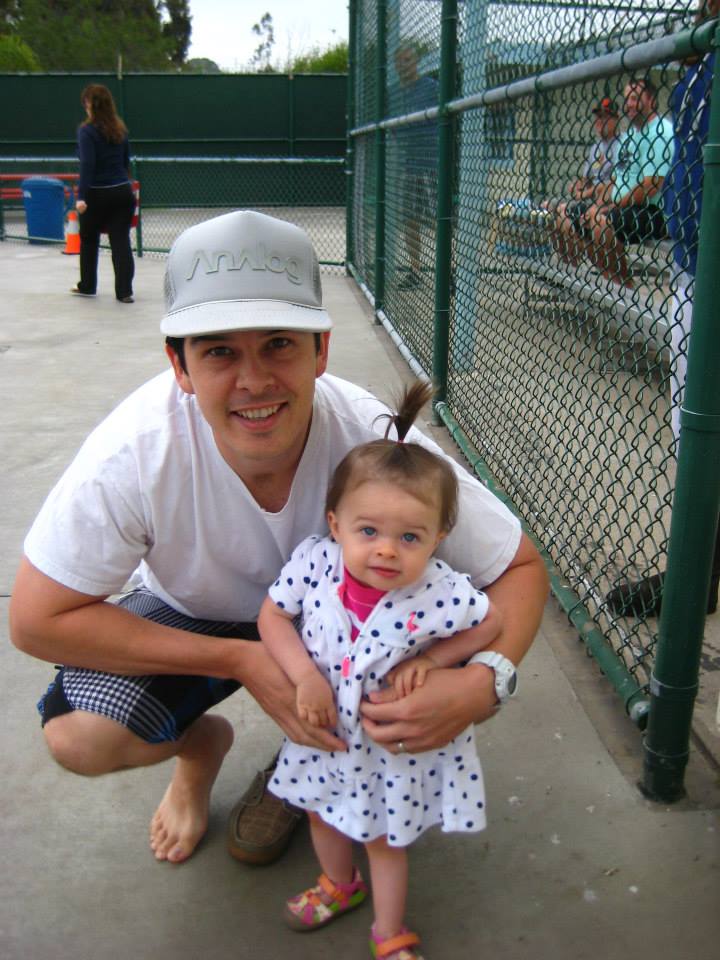 "Need a change in your work out regimen? I was desperately looking to mix it up, tired of the old gym routine, and I wanted a change. I found Chris Keith online, and 1 yr later I can honestly say it's been one of the best decisions that I've made. Challenging, exciting, and uplifting, Chris really knows how to take your workout intensity to the next level to help you achieve great results. My health and fitness levels have completely turned around. I haven't been back to my old gym since I've met him." – Ryan N.
"Amazing gym. Amazing personal training. Amazing atmosphere. If you're looking for a personal trainer in San Diego with great workouts, intelligent, and a caring personal trainer, Chris Keith is your guy.
Background on me: former collegiate athlete, triathlete, military athlete.
I've done endurance, power lifting, cross training before but Chris Keith and his programming brought me to the next level, mentally and physically. He as all types of clients at his gym from new fitness beginners, new athletes, and fitness competitors. His dedication to his clients results is inspiring." – Patrick B.
"Chris is the best personal trainer. He helped me get into shape last summer for my European vacation. I do yoga and continue to workout with Chris Keith and now I am in the best shape of my life. His encouragement, knowledge, and support is through the roof." – Chris S.
"I used to be very athletic and have a high metabolism so I never worried about my weight. After I turned 30 I suddenly started gaining weight and in a year I put on 20lbs. I felt horrible and couldn't wear any of my clothes. I started exercising and trying to watch what I ate, but nothing was helping. I am getting married on 11/11/11 and became depressed thinking about getting married at that weight. I decided I needed to find a personal trainer since I apparently had no idea how to lose weight. I looked online and found Chris Keith. I went in for my initial consultation and thought Chris Keith had such a great energy and looked like Buzz Lightyear, lol. I started personal training with Chris and it was so awesome! He kept me motivated and was tough on me when I was slacking or missing sessions! At first I didn't follow the nutrition plan he gave me because I thought if I worked out with him it was enough. I finally had to admit I wasn't 22 anymore and actually have to eat healthy again! After 6 months of personal training with Chris and following the diet plan he gave me I have lost 25lbs! I had to exchange my wedding reception dress for a smaller size and the girls at the dress shop wanted to know how I had lost so much weight! I feel wonderful emotionally and physically and I can wear all of my clothes again!
I'm not going to stop my new lifestyle after the wedding is over. Chris Keith helped me realize it's not only about looking good, it's also about feeling good and having long term personal fitness goals! I highly recommend Chris and his personal training program." – Rain B.
Having Chris be my trainer has been nothing short of an excellent experience!
As a former Naval Officer and veteran – competitive sports, an active lifestyle, and a sense of teamwork have always been a part of my life. When I was getting bored with the gym I looked to Chris and his gym to reinvigorate my workouts and routine. He has helped me succeed with this and has went above and beyond my expectations in many ways.
Chris truly cares about his clients that are willing to put in the time and effort into living a healthy lifestyle.
– Chris gives you exercises to complete, teaches you the correct way to do them, and teaches you why that exercise is important.
– Boredom doesn't happen with him, after months of training I truly have yet to do the same workout twice.
– Time is spent discussing food/diet choices and what works, question and answer sessions after a workout are routine. Everyone is heard, everyone learns.
– Journals are kept, there is no way (with the variety of workouts we do) you can remember every weight you have lifted and every time you have attained. Journals are a great way to improve all aspects of your workout and make you better – so I use it!
– Chris encourages goal setting. Its routine that there is a team of members at his gym that attend running and fitness events here in San Diego. Everyone is encouraged, and no one is left out. If you haven't run a half-marathon before, Chris will help you attain that goal (and more) until you achieve it.
– His workouts are difficult, but true to each person. I have yet to see him challenge someone to add more weight or do something faster without the person leaving with a sense of accomplishment. Many times you end up surprising yourself as to what you can do.
– All rules of the gym have a purpose. They are there for SAFETY, to encourage team building, add discipline. They are easy to understand and easy to follow.
– This program is not for you if you are weak-minded, lack commitment, or are undetermined. If you are none of those, and are ready to be challenged as part of a team with similar goals, it's for you. Scotty M.
I have to give a SHOUT OUT to Chris Keith…I've been working out with him since Sept 2012 and would never have had the Athletic accomplishments without them. Earned 5th place in Women's Open OMBAC OTL and just earned a SILVER MEDAL in 55-59 Women's Basketball @ National Senior Games in Cleveland!! I'm turning 60 this year and am in better shape than I have been in years! Thank you …you are Awesome!!!


 – Vienna K.
I have always lived an active style but 619 Chris Keith has turned the intensity of my workouts way up! I have seen such an incredible difference in my muscle tone, endurance and performance at the other sports I enjoy (running, cycling etc). Chris is passionate about his gym and his personal training clients. The vibe at his gym is friendly and motivating in a way that you want to do better and better each time you show up. I love going to Chris for the results I see in my body and my performance and also to see the great group of clients Chris has attracted. Not only do you get a killer workout but you have a good time doing it and that's what keeps me coming back again and again. I'm so glad I have found Chris keith!!! Thank You! Amber R.
6/19/2013 

For many who are interested, taking on a workout of the day or WOD can seem like a daunting task. My first WOD included going over the fundamental movements. That's right, I wasn't throwing 300 pounds over my head in one fluid movement – I started like the older woman next to me who was using a plastic pipe.
This was an opportunity for the gym's expert coaches, Chris and Nicos to name a couple, to watch my form and teach me some of the finer points for when we progressively added weights to my lifts. These lifts would soon become a part of the classes that were quite competitive in nature.
Though they may be competitive, all workouts are scaled to each athlete's individual ability.
Chris Keith is the personal trainer for people with busy lives who make fitness a priority. In between breaths, you'll hear an enthusiastic Chris cheering you on to finish strong. This makes for a highly welcoming atmosphere for someone new interested in giving personal training a try.
Chris Keith, the personal trainer, has more than 20 years of personal training experience. He personally writes the programming for everyone individually, and each of his clients have seen dramatic increases in their fitness because of it.
The balance between strength, work capacity, and agility contribute to making the clients of the gym extremely well-rounded individuals. There are even a few who competed in the recent Rock and Roll Marathon, and a few others who are looking to compete in triathlons. – John R.
"Using the correct technique makes a huge difference."Rich B.
Advertising
"I feel very confident in the gym now."Yvonne M.
Nurse
"Chris made OCS seem easy."Steve W.
Capt. USMC
"Chris always emphasized gradual progression, which helped me to not get injured from exercise."Kristin R.
Occupational Therapist
"I acquired more knowledge and results with Chris in six weeks than I did with my other trainer in two years."Tom P.
Computer Guru
"10 pounds of muscle in 5 weeks."Matt S.
Furniture Maker
"I am now the strongest in my school."Nick S.
Student Athlete
"I lost 15lbs in 30 days."Kelly S.
Loan Processor
"I lost 20lbs in 2 months."Bob M.
Marketing
"Chris has made the healthy
lifestyle simple."Houston G.
Attorney
"Chris helped me become healthy and strong."Mira S.
Radio Advertising
"I have learned so much being with my trainer."David M.
Nurse
"I felt a difference in my first week."Carol T.
Event Planning
"I look forward to every workout."Lourdes A.
Commercial Appraiser
"Chris made bulking up very
simple."Mark K.
Property Management
"Chris has made working out much more enjoyable."Michelle D.
Temporary Staffing
"Chris has made a tremendous impact."Mike W.
Business Consulting
"I enjoy the variety of my workouts."Edgar D.
Nuclear Engineer
"Chris was a slave-driver in his past life."Jackson P.
Business Consultant
"Chris at times would make SEAL training seem easy."Lt. Grant D.
US Navy SEAL
"Chris Keith is an asset to the fitness industry."Don A.
Personal Trainer
"I've mastered my diet thanks to Chris."Jason T.
School Teacher
"Chris always emphasized the importance of safety."David H.
Computer Analyst
"30 lbs. of mass in three months"John C.
Paramedic
"My strength and size difference was very noticeable in 4 weeks."John C.
Scientist
Low Impact Aerobic Workouts
1)
15 Box Jumps
15 Wall Balls
1000 Meter Row
1000 Meter Ski Erg
15 Box JUmps
15 Wall Balls
500 Meter Ski Erg
1/2 Mile Air Bike
15 Box Jumps
15 Wall Balls
30 Minutes Stairmaster Fat Burner Program Level 12
2)
$$$$ 800 Meter Run Buy In $$$$
10-9-8-7-6-5-4-3-3-2-1
Deadlifts 135/95
Bar Facing Burpees
$$$$ 800 Meter Run Cash Out $$$$
20 Minutes Stairmaster Fat Burner Program Level 10
3)
1 Mile Air Bike RPM Stays over 60/50 RPM
5 Rounds
15 Kettlebell Swings
12 Burpees to 6″ Target
1 Mile Air Bike RPM Stays over 65/55 RPM
25 Minutes Stairmaster Fat Burner Program Level 11
4)
1000 Meter Ski Erg
5 Rounds
10 Glute Hamstring Developer
:30/:30 Second Side Plank Hold
10 Ball Slams
1 Mile Run
15 Minutes Stairmaster Fat Burner Program Level 12
5)
4 Rounds
10 Pike Ups
10 4 Point L Hangs
10 Medicine Ball Cleans
400 Meter Run
25 Minutes Stairmaster Fat Burner Level 10
5 Rounds
10-9-8-7-6-5-4-3-2-1
Ring Rows
Box Jump Overs
$$$$ 1000 Meter Row $$$$
25 Minutes Stairmaster Fat Burner Level 12
6)
6 Rounds
8 Paralette Push Ups
10 Squat Jumps
12 Rear Delt Flys
35 Minutes Stairmaster Fat Burner Level 12
7)
50 Jump Rope Singles
25 Russian Twists
50 Calorie Row
25 Russian Twists
40 Jump Rope Singles
25 Russian Twists
40 Calorie Row
25 Russian Twists
30 Jump Rope Singles
25 Traditional Sit Ups
30 Calorie Row
25 Traditional Sit Ups
20 Jump Rope Singles
25 Traditional Sit Ups
20 Calorie Row
8)
1 Mile Row (1609 Meters)
1 Mile Run
1 Mile Air Bike 60+ RPM
25 Minutes Stairmaster Fat Burner Level 10
9)
3 Rounds
40 Slideboards
Ab Crawler
30 Kettlebell Swings
Ab Crawler
20 Jump Rope Crossovers
Ab Crawler
30 Minutes Stairmaster Fat Burner Level 12
10)
55 Minutes Stairmaster Fat Burner Level 12